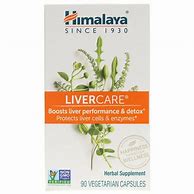 Himalaya Livercare
The blend of herbs in LiverCare protects from free-radical damage, promotes cellular lifespan and supports optimal detox performance by empowering the liver's capacity.
LiverCare protects normal liver enzyme levels as well as bilirubin, both of which are key indicators of liver performance.
Ayurveda's wisdom helped craft the holism of LiverCare, which works in multiple capacities to free the body of toxins and waste.
---